About SoLo GI Nutrition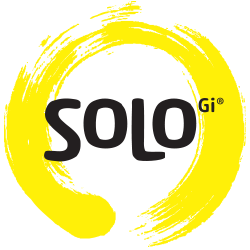 Cradled in the Okanagan Valley surrounded by lakes, forests, mountains, orchards, golf courses and vineyards, you'll find the SoLo headquarters. It is a small, humble little office - always buzzing with energy and inspiration. Rich in culture and nature, SoLo's mission begins here.
SoLo GI Nutrition is founded upon Saul Katz's personal goal of making a difference in people's lives. Based upon 20 years in functional food research and development, our focus is in one area where we believe society needs to make a functional shift - blood sugar management. With a lower glycemic response and exceptional taste, SoLo Bars were developed to help keep you alert, fueled and ready for anything – both in mind and body - without compromising on taste, so that you have the energy to do the things you love to do!
For a mood-enhancing energy boost without any fillers, or a sweet treat with an energy kick, there's nothing like a SoLo Bar. When you need to be at your best – SoLo's there for you.