SoLo Bars For Mental Concentration
Just like your body needs energy, your brain needs energy, too. We are constantly being challenged to perform at our best - at work, at school, and at home - and in order to do that, we need to fuel our minds with the proper nutrition.
Balanced nutrition is very important to help you stay focused and on top of our game all day long. We all know that finding a nutrient dense snack can sometimes be difficult. In order to keep your mind sharp and your head in the game, choose low glycemic snacks like SoLo Bars, which help to keep blood sugar levels in a normal range, which is important for cognitive and physical performance.
Charge through your day with SoLo Bar, because regardless of your climb - SoLo will help you get to the top!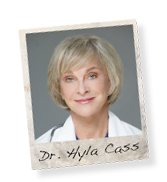 "Nothing is more important for students' success than a steady supply of energy helping them stay awake, alert and focused in the classroom all day long. That's why I'm so pleased to recommend Solo GI™ Bars "Slooow Carb" Low Glycemic Nutrition Bars. With a clinically validated low glycemic index, these delicious balanced nutrition bars are literally 20 years of world class scientific research, covered with chocolate and yogurt!"
Dr. Hyla Cass, MD. Psychiatrist, internationally acclaimed Integrative Medicine expert, and author of "8 Weeks to Vibrant Health"