High Protein-Low Gi meals help fill you up and keep you satisfied without crashing and craving.
Here's a few of our fav's that you're sure to love.
Breakfast To Go - High Protein Berry Smoothie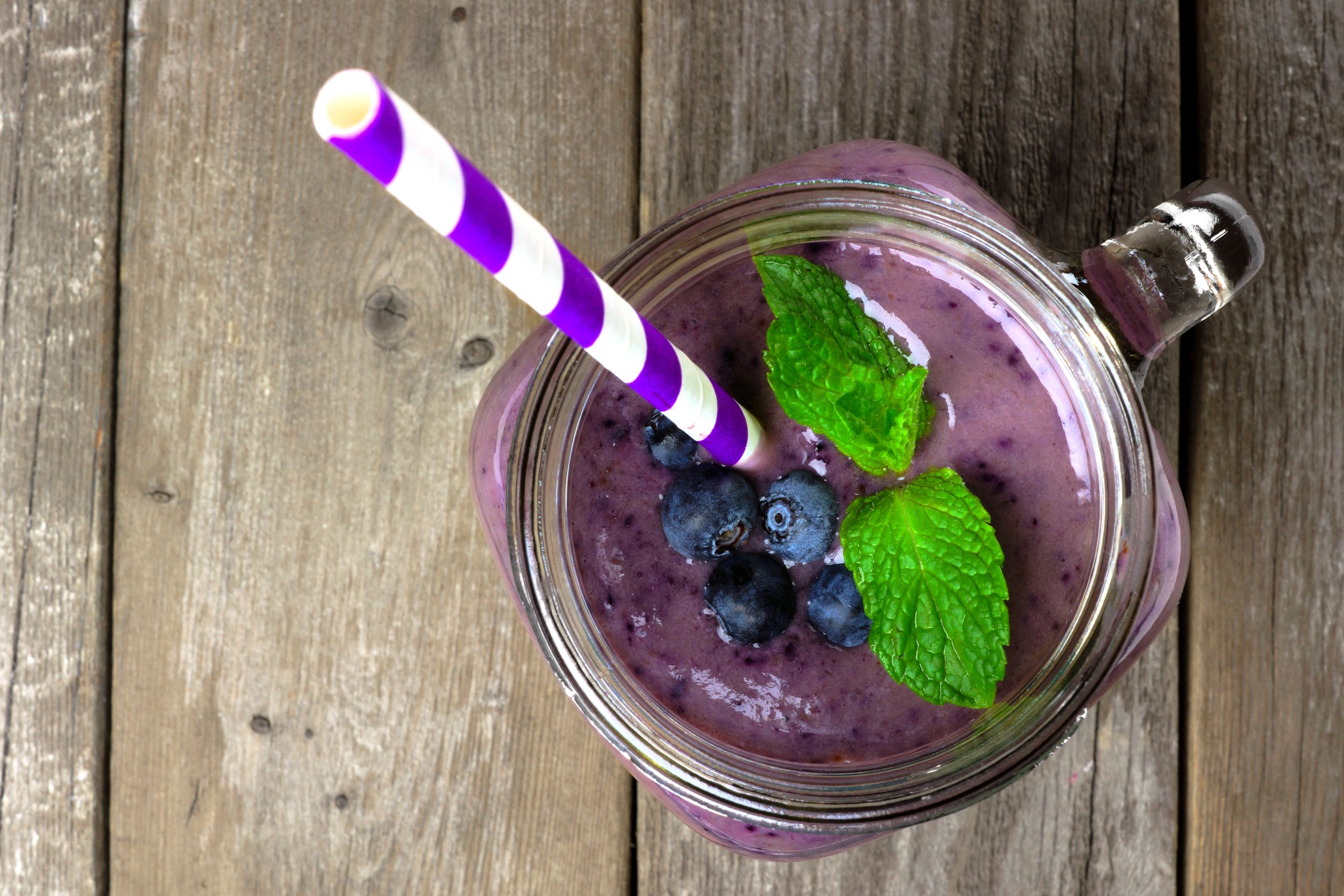 (Makes 2 servings)
This super simple recipe is perfect for your ninja or bullet!
Just toss all the ingredients into your blender and mix it all up for a high-protein fibre filled fruit smoothie. Save a few berries or almond flakes to garnish top. Enjoy!


With a GI of 45 this meal is low-gi, high protein and provides 229 calories per portion.
Ingredients
1 1/4 cups frozen mixed berries
1 apple, cored and sliced
200 ml semi-skimmed milk
2/3 cup fat-free natural yogurt
1/4 cup quick oats, with extra fibre
1.5 tsp flaked almonds
Sweet Potato and Apple Soup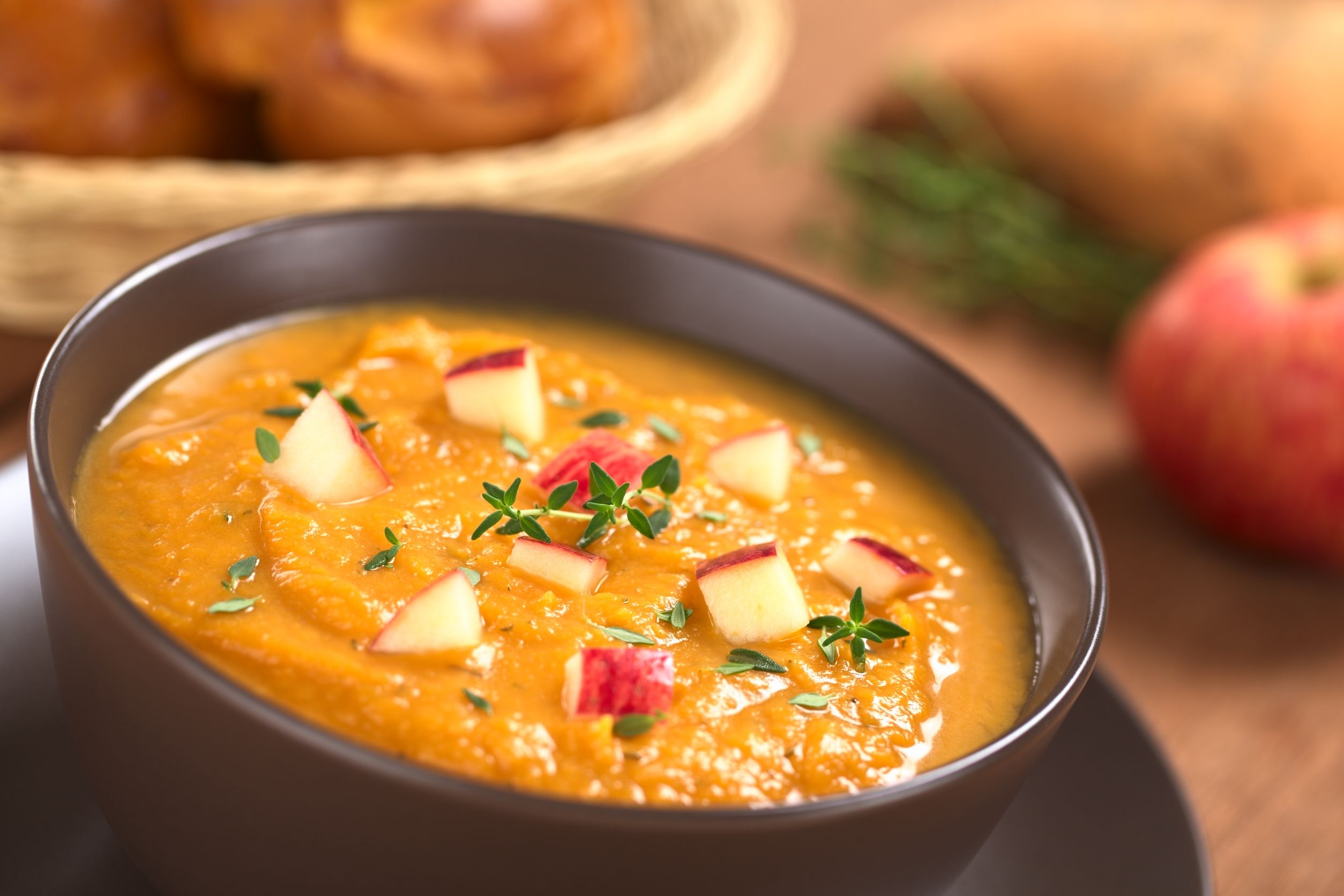 (Makes 6 servings)
Nothing beats a homemade soup to satisfy your midday hunger!
In a large saucepan, add curry and toast over a medium heat for 2 mins.
Add olive oil and stir while letting it sizzle in the pan.
Add onions, apple, garlic, coriander stalks and ginger.
Gently cook for 5 mins, stirring every so often.

Meanwhile, peel, then grate the sweet potatoes.
Add to pot with the stock, lentils, milk and seasoning, then simmer, covered, for 20 mins.

Blend until smooth using a stick blender.
Stir in the lime juice, check the seasoning and serve, topped with roughly-chopped coriander leaves.

This meal is low-gi and provides 287 calories per serving.
Ingredients
2 tsp medium curry powder
3 tbsp olive oil
2 onions grated
1 apple, peeled cored and grated
3 garlic cloves, crushed
6 tbsp pack coriander, stalks chopped
thumb-size piece fresh root ginger
4 1/4 cups vegetable stock
1/2 cup red lentils
1 1/4 cup milk
juice 1 lime
Asian Salmon Brocoli Bake
(Makes 4 servings)
This 5 ingredient dish is filled with flavour to satisfy!
Heat over to 180C / 350F.

In roasting pan arrange salmon filets leaving space between them.
Wash and drain brocoli (do not dry). Arrange around the salmon.
Pour lemon juice over brocoli and salmon and add lemon quarters to the pan.
Top with half of the spring onions and drizzle with olive oil.
Bake for 14 min.
Remove from oven and drizzle soy over entire pan, then return pan to oven for 4 more minutes until cooked.
Garnish with remaining onions onions and serve.

This meal is low-gi and provides 310 calories per serving.
Ingredients
4 skin on fresh salmon fillets
1 head of brocoli cut up into florets
juice of 1/2 lemon and other half of lemon quartered
small bunch of spring onions (green onions) sliced
2 tbsp soy sauce
Comments