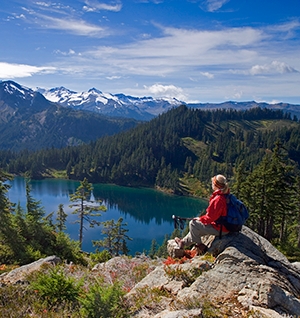 – Dietitian's Favourite Snacks from a Latte to Better-for-you Energy Bars –
Toronto, Canada (February 16, 2015) – It's 3pm, your at your desk and hours from dinner, what will you snack on so you don't get "hangry" or overeat later in the day? In celebration of Nutrition Month's 9am -5pm theme (this March) nutrition experts provide their take on the biggest afternoon snacking mistakes and tasty solutions.
By 3pm, it's time to satisfy a craving or hunger pain, but many fail to satisfy those feelings that will also provide brainpower, productivity and sustained energy required to get through the rest of the workday and home for dinner.
"When you begin to get "hangry," a piece of fruit or high fibre cookie won't cut it," says Registered Dietitian Abbey Sharp. "To nourish both your body and brain, the secret is to plan ahead by keeping convenient snacks on hand that combine the hunger crushing combination of protein and slow burning carbs but that still tastes delicious enough to satisfy your sweet or salty cravings."