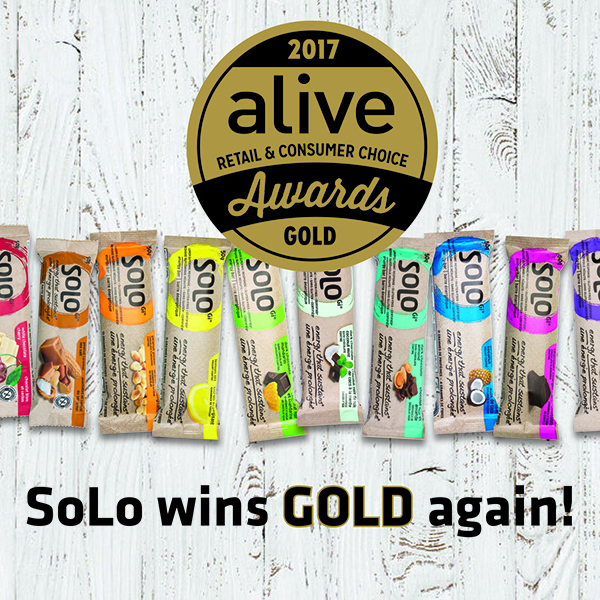 2017 Alive Awards Announcement!
SoLo holds onto GOLD with Retailers Choice for Best Weight Management Product, and picks up a GOLD for Consumers Choice. SoLo also won a SILVER and BRONZE in Sports Nutrition, Consumers and Retailers Choice.
Thanks to all of you who voted for SoLo! We are honoured that both Consumers
and Retailers value our products, supporting SoLo in our journey to provide
healthy nutritious great tasting in between meal snacks.
2017 Alive Awards Annonce! SoLo détient GOLD avec Retailers Choice pour le meilleur produit de gestion de poids, et prend un OR pour le choix des consommateurs. SoLo a également remporté un SILVER et un BRONZE en Nutrition Sportive, Choix des Consommateurs et Détaillants. Merci à vous tous qui avez voté pour SoLo! Nous sommes honorés que les deux consommateurs et les détaillants apprécient nos produits, soutenant SoLo dans notre voyage pour fournir bon goût sain nutritif entre les collations de repas.
Comments